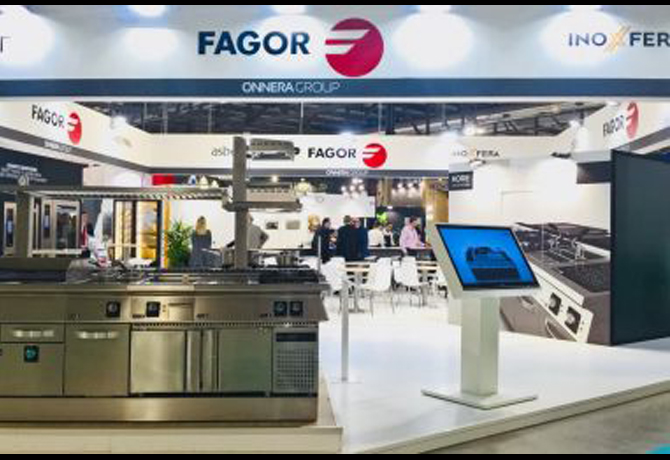 2017.10.20
Fagor Industrial, the leading manufacturer of equipment for hospitality industry, collective catering and laundry, shows at Host Milan 2017 its main innovations for cooking, dishwasher, commercial cold storage and professional laundry.
After having attended Host Milan for the past 20 years, Fagor Industrial, the leader in the Spanish market, reasserts its commitment to the internationalisation, with sales outside Spain that have reached 67% of its overall revenue.
One of the Fagor Industrial's main bets in the 40th edition of Host Milan is the new KORE cooker generation. This new generation is focused on product innovation and offers the highest level of performance, above all highlighting the improvement to the sturdiness and ease of cleaning the equipment. Consequently, the KORE line has achieved the objectives of improving the efficiency, to which Fagor Industrial committed.